Our next Christmas celebration was Christmas morning with my parents, now also known as Nana and Pop. By this point Jackson had become an expert at unwrapping presents, so he helped everyone when he wasn't too busy playing with his new toys.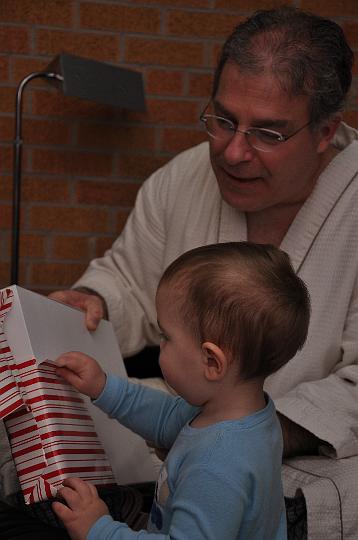 Apparently, the sit n spin was one of my favorites as a little girl, and Jackson loves it too. It took him a little while to get the hang of spinning himself, but now he gets on, spins, and says, "Wheeeee!"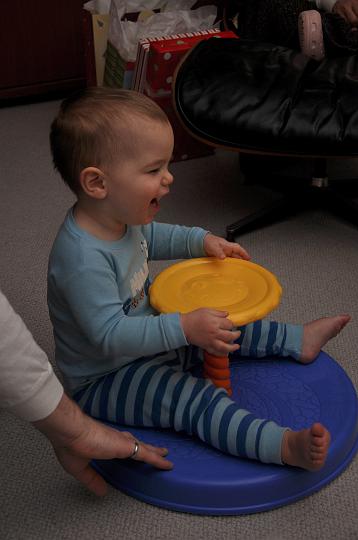 Jackson also got his first laptop, which Dad was happy to help him with.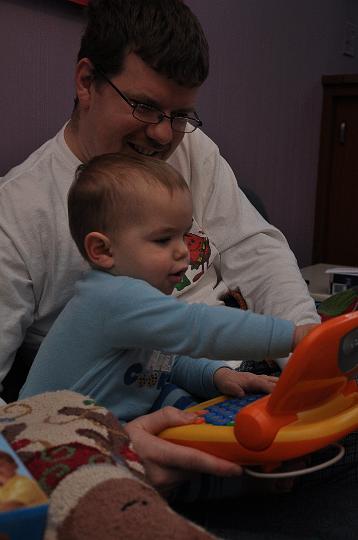 He also loved digging through the stocking that was almost as big as he was!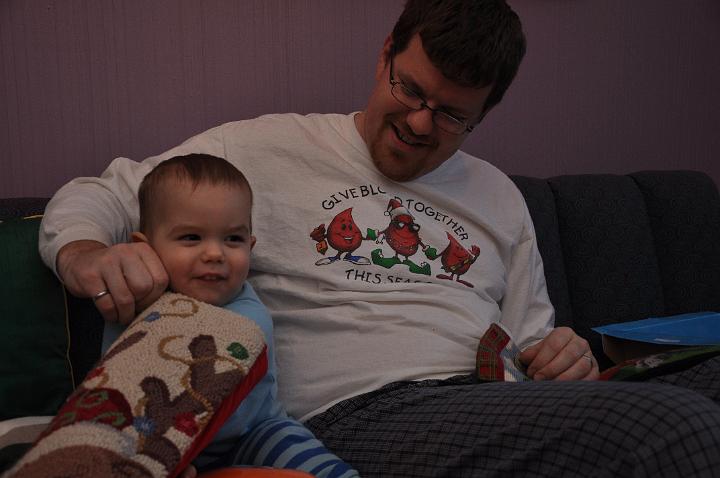 Jackson also got a wagon the day before Christmas, which he enjoyed riding in and pushing up and down the street with Nana.
The rest of us got fun stuff too, but Jackson was more fun to take pictures of (and he was much cuter than the rest of us that early in the morning). My favorite gift, which was given to me by both my parents and grandparents, was Audrey's bedding! I'm looking forward to getting her room set up now.
It was lots of fun! Thanks Nana and Pop! Here are more pics if you're interested.