This picture sums up the weekend well...Louisiana Tech pride and joy!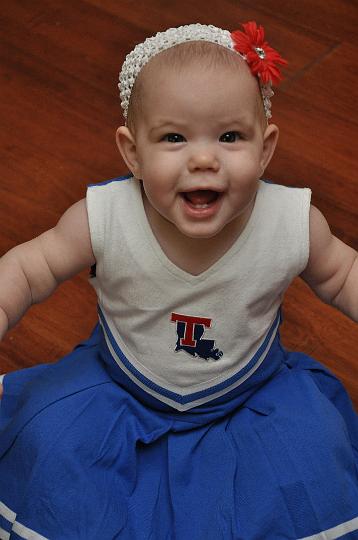 LA Tech's Homecoming weekend always brings fun, friends, and family together, and this year was no exception. Some of our visits were short, but we were grateful for the little time we got with everyone. We spent most of the weekend with Heath, Barbara, Carter, and my cousin, Meg...some of my favorite people in the world! I wish we all lived closer!
Ross had mechanical engineering advisory council meetings Friday and Saturday. This was my first year in a long time not to be part of the industrial engineering advisory council meetings. It felt a little strange not to be there hearing all about what's going on and meeting with the students, but I really enjoyed the extra time.
Jackson and Carter are so much fun together. We spent a lot of time doing puzzles, swinging, collecting rocks, and drawing with sidewalk chalk.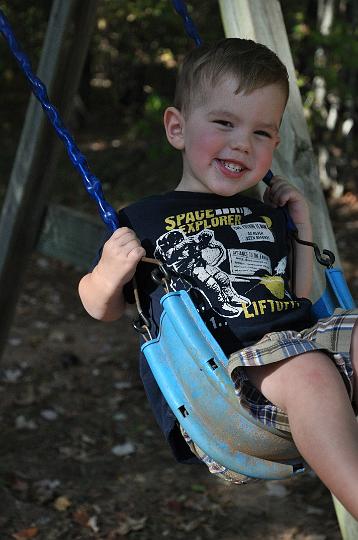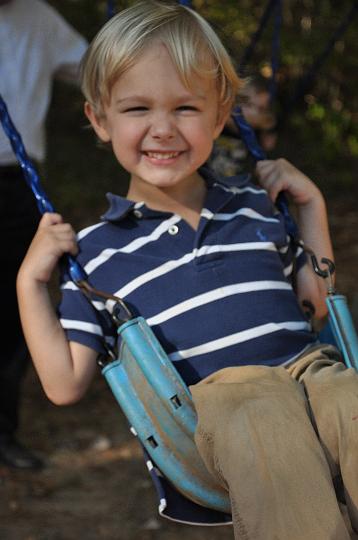 My mom and Dad came over Friday afternoon and got to visit with all of the kids for a while.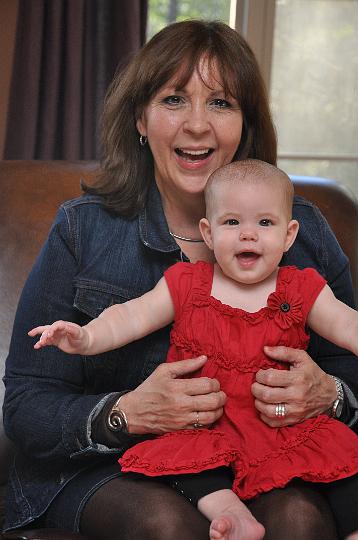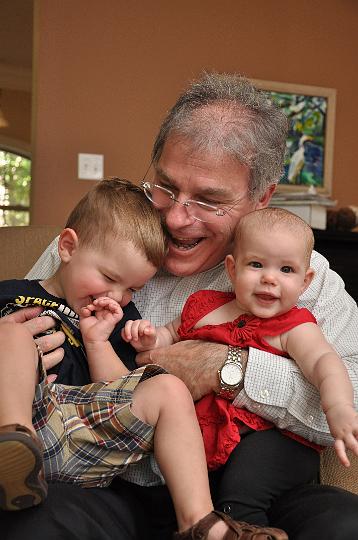 Saturday was the homecoming game. It was the first football game either Jackson or Audrey has been to in person. Both of them were a fan. Audrey soaked up all the attention she was getting from some young girls sitting behind us, and Jackson got to dance to the band music and play with a group of friends his age while watching the game from time to time.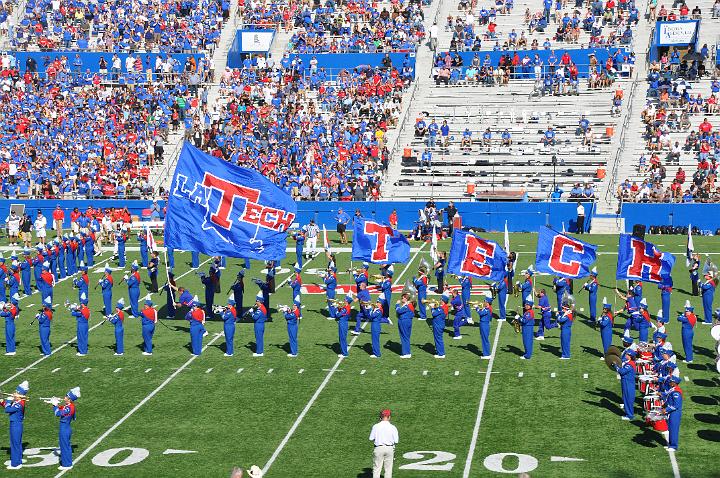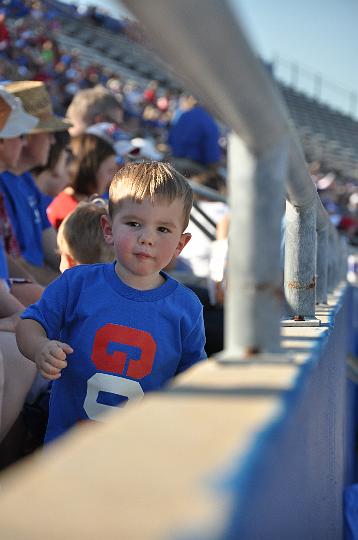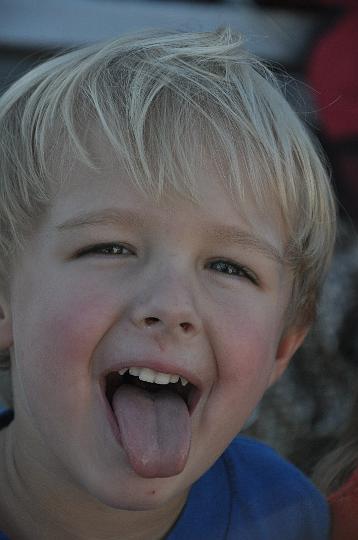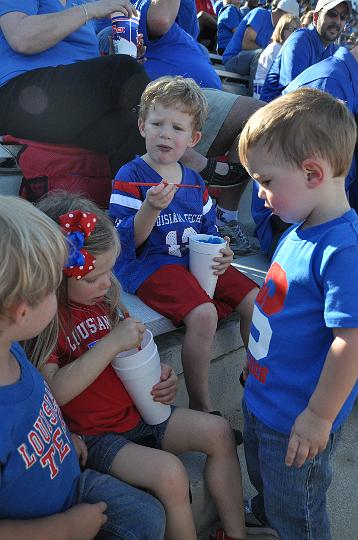 By half time the kiddos were hungry and tired, so we left the guys there to finish cheering on the Bulldogs to victory while Barbara, Meg, the kids, and I made our way to our favorite local pizza place, Johnny's. After dinner and putting the kids to bed, we had a long, wonderful evening of visiting and debating and trying to solve the world's problems. It was a perfect end to a perfect weekend!
Here are a couple more pictures of our adorable kids. ;-) There are a few more in the album too.