Thursday was the costume parade at day care. Jackson is a dinosaur for Halloween this year. He has worn the costume almost every day since it arrived. He runs around and ROARS! The costume also has a button in the tummy that will roar for him when his voice isn't enough. He's got to be the cutest dinosaur I've ever seen! His entire class was so cute. There was a kitty cat, a cowboy, a couple of baseball players and lady bugs and more. They were adorable!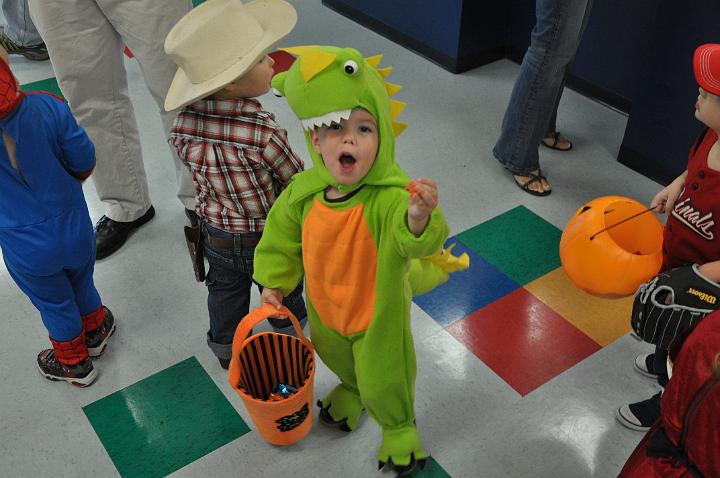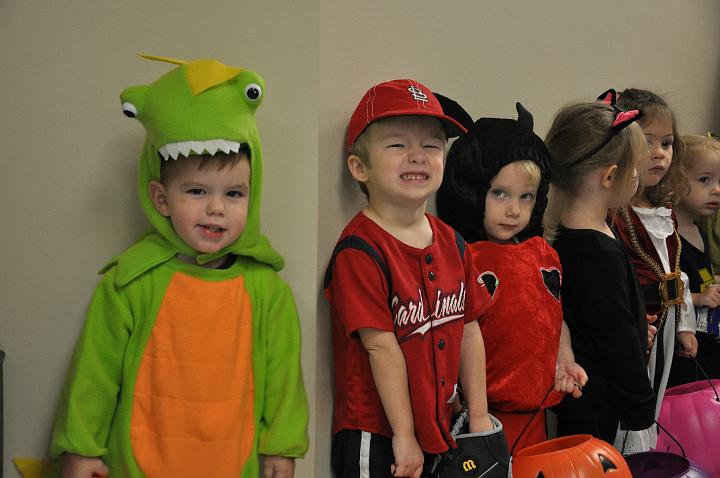 Audrey's class got to ride in the costume parade. Audrey got the prime spot in the bye-bye buggy for showing off her LA Tech Cheerleader outfit!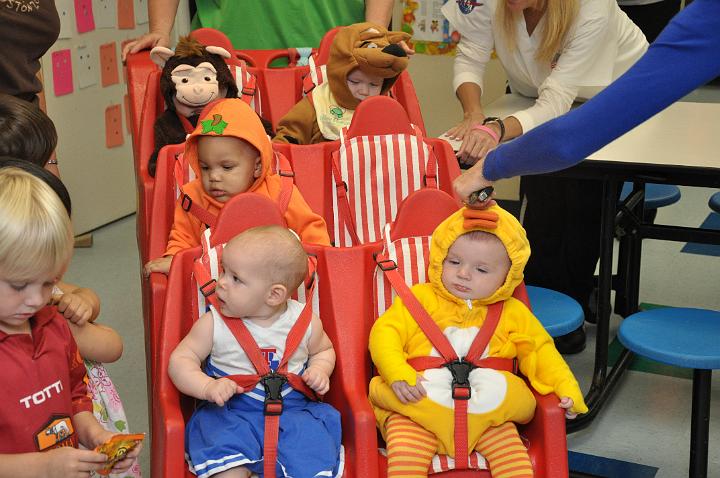 After the parade, Jackson's class sat together for a snack before their candy was taken away.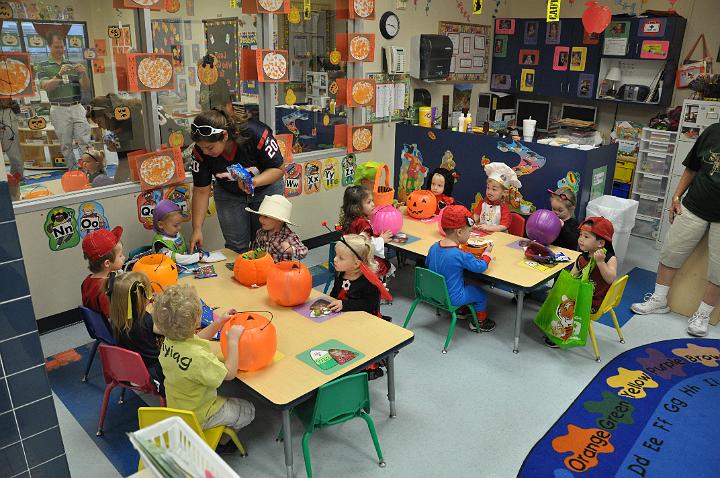 Jackson was NOT happy about the candy being taken away...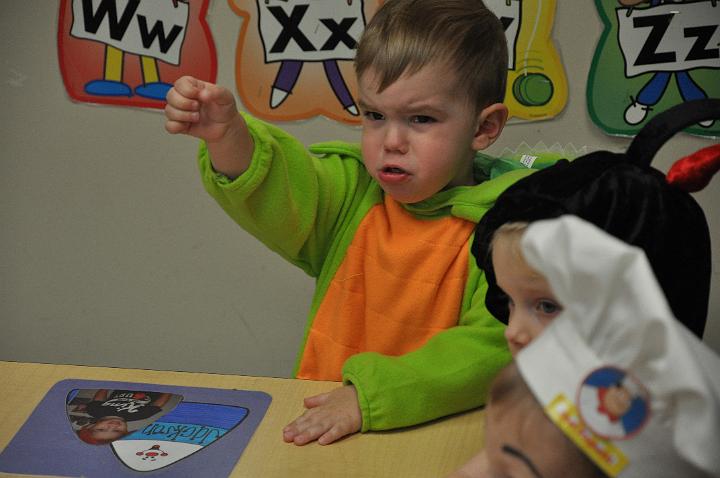 There are a few more pictures in the album.