We all spent the entire morning in our pajamas today. It was wonderful! There was no reason to get dressed or rush off to do anything today, so we enjoyed it. I pulled out the camera and played around...enough that Jackson eventually said, "Mommy, you stop, and take pictures again tomorrow." Of course, I put away the camera at that point and just enjoyed my adorable family. That didn't keep him from giving me some great silly shots before that though!
Here's a morning with Jackson...
Everyday involves trains of some sort.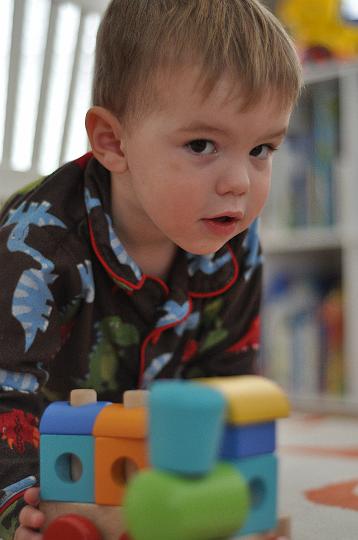 And no day is complete without a little time in the swing.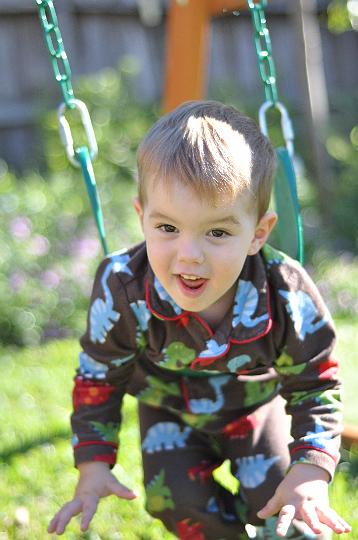 Recently, Jackson has learned to count on his fingers, so at some point everyday he's practicing.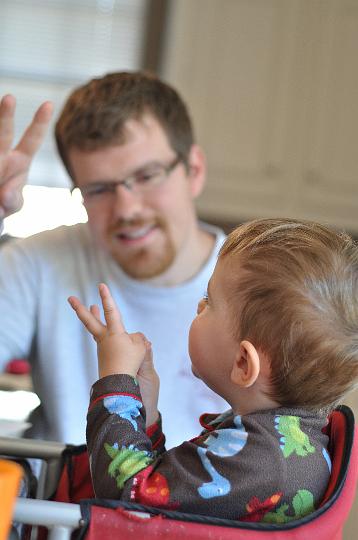 Lunch time is always filled with fun. You never know what Jackson's going to do next!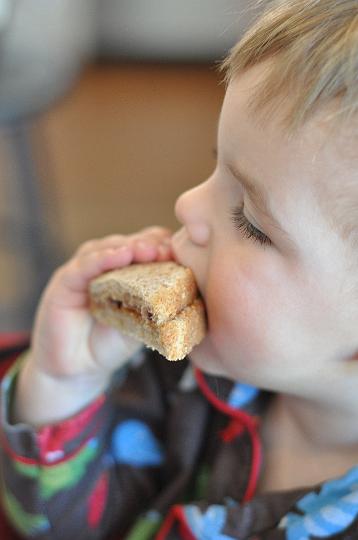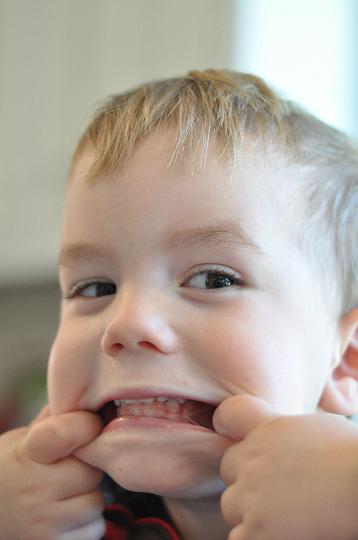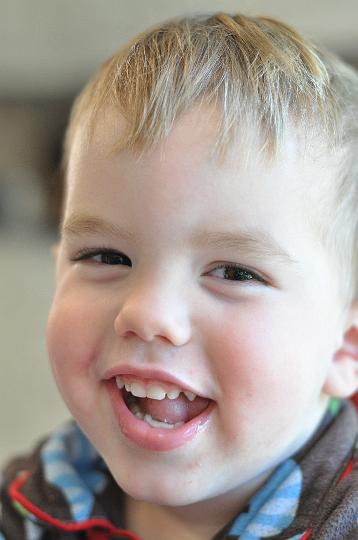 The morning ended with a little play time in Mommy and Daddy's bed before going upstairs for a nap.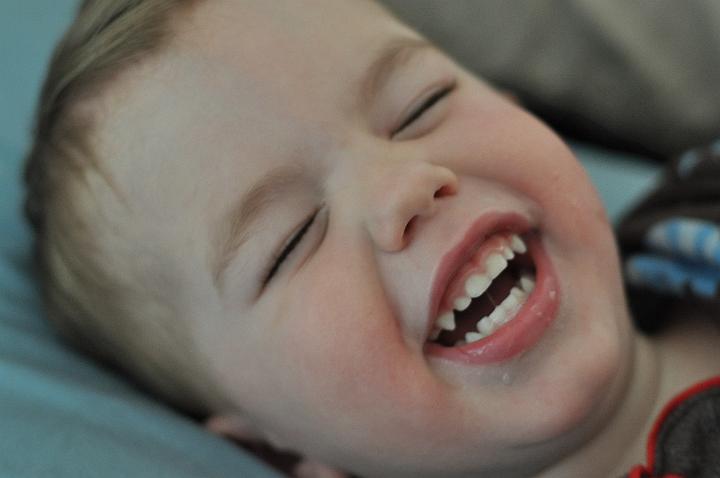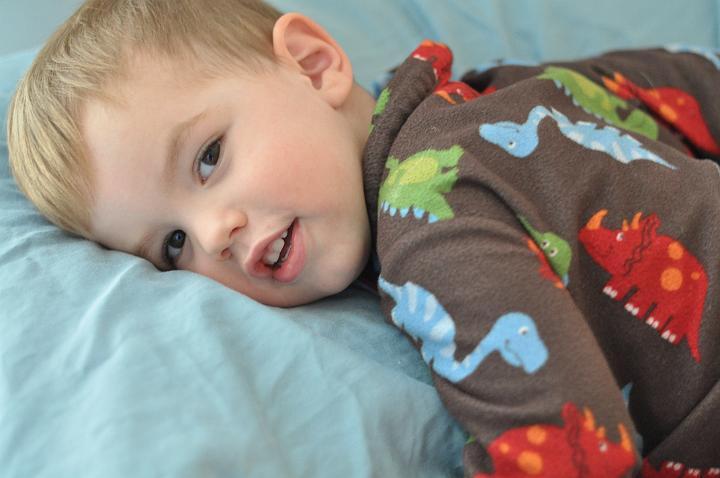 Audrey was right in the midst of the fun too when she wasn't napping. She was either crawling all over the place, playing with somebody's face, or simply looking adorable.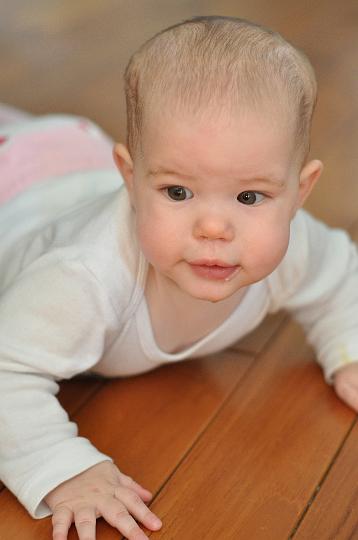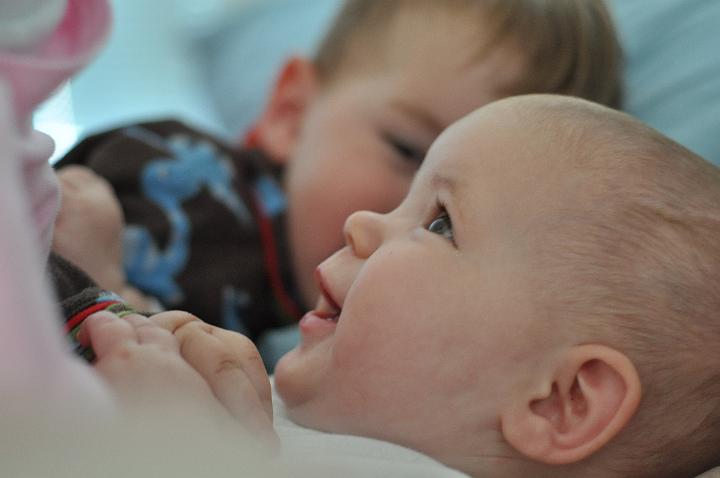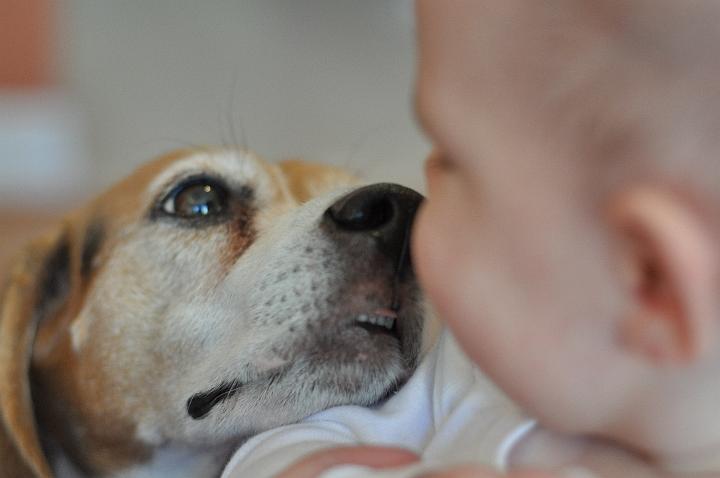 Check out the 3 teeth that have broken through! A 4th is on its way!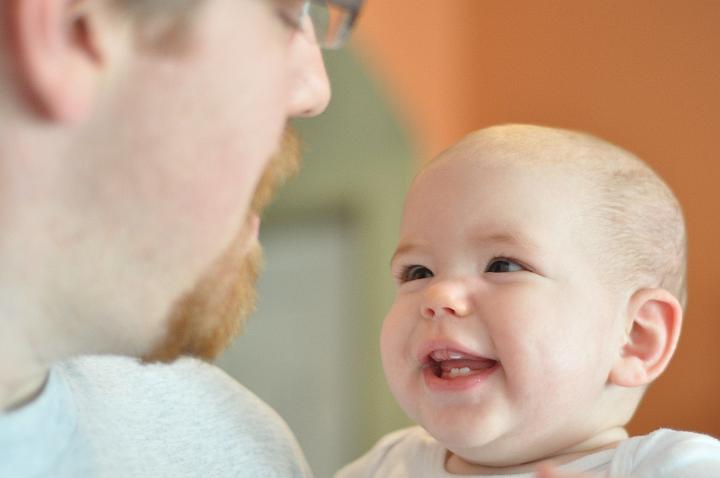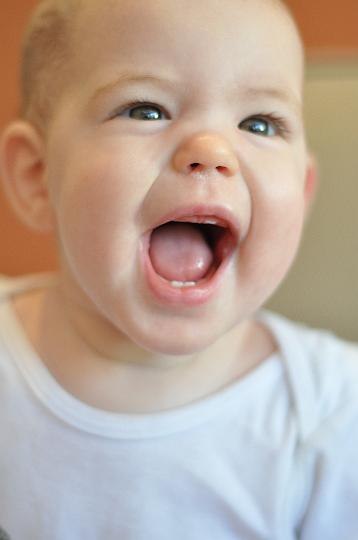 Isn't she adorable!!!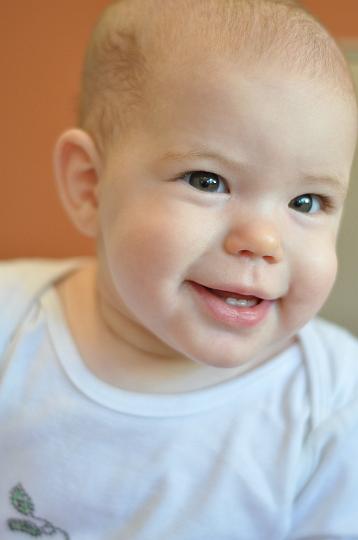 There are more pictures of Jackson in his album, and there are more of Audrey in her album.