The annual Shell Eco Car Marathon was this weekend, which means the Tims were in town! Barbara and Carter spent the day with me and Jackson on Friday while everyone else was busy working. Then we made our way to Discovery Green for the car races on Saturday.
Friday morning we went to Space Center Houston where Ross was busy coordinating a National Robotics Week event. I got to be their unofficial photographer for a little while, so I'm sure there will be a fun post on that event too. The boys had a blast checking everything out. This was actually Jackson's first visit. Here are a couple of pictures of the action.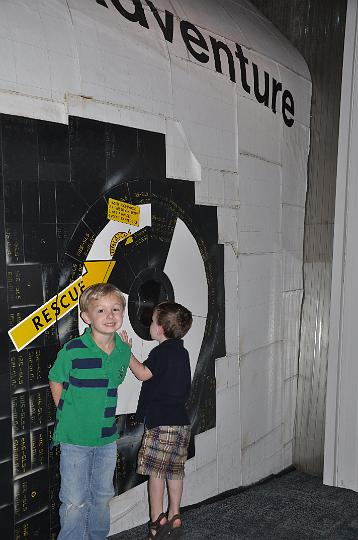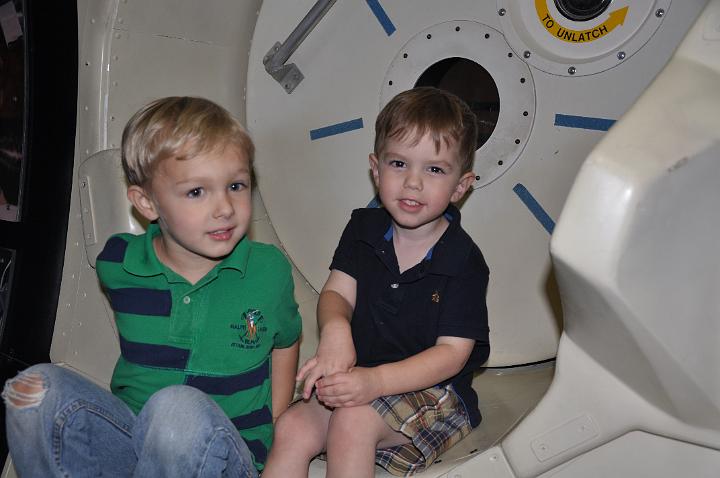 After lunch and a nap, we made our way back to Froberg's Farm to pick some more strawberries. Jackson remembered the rules for picking and made sure Carter did it right.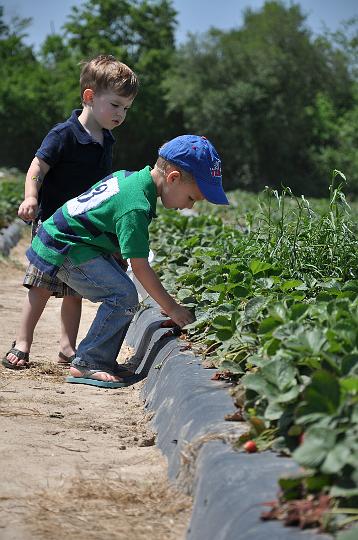 Jackson was much more interested in carrying the bucket than actually picking the strawberries this time. Carter on the other hand was all about finding the good ones and filling up both his bucket and Jackson's!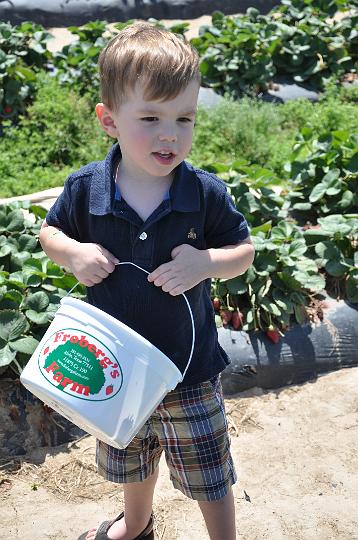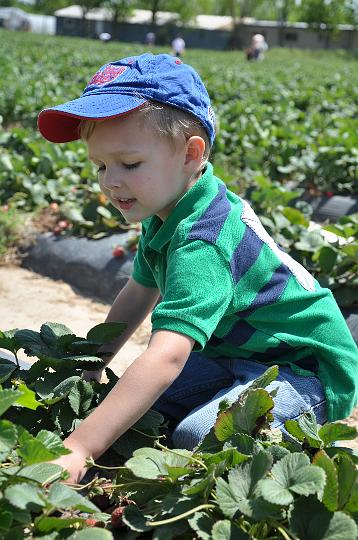 See everyone...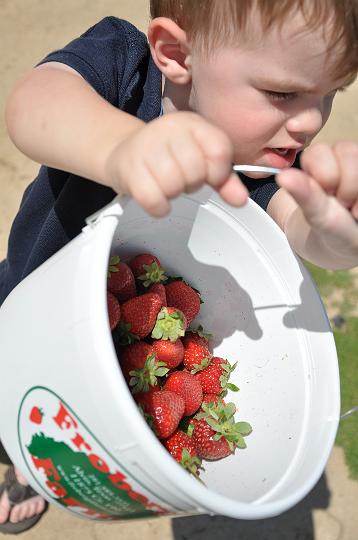 Friday evening we caught up with Ross and Audrey for dinner at Lupe, and they all got to play to their hearts content...i.e. they slept well that night!
The National Robotics Week event continued on Saturday, so I loaded Jackson and Audrey into the car and headed to Discovery Green to spend some more time with Barbara and Carter. The kiddos loved the play ground and splash pad!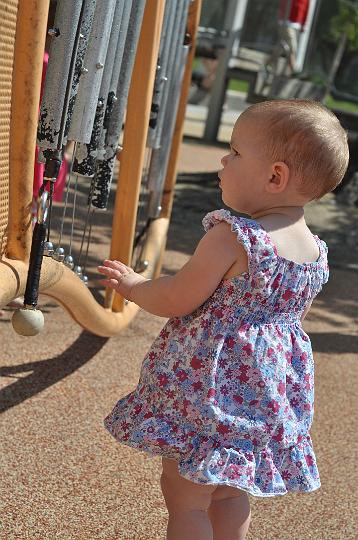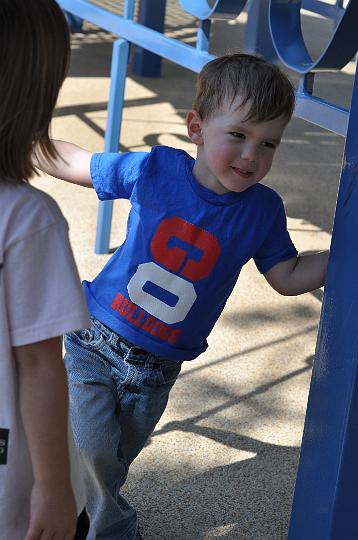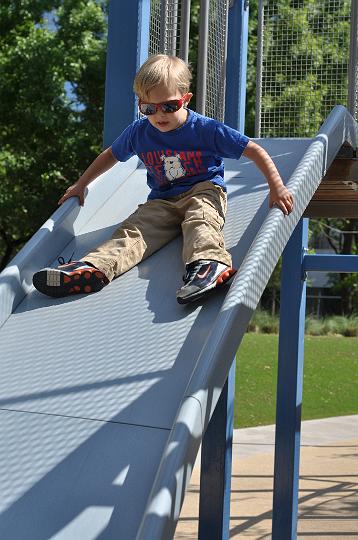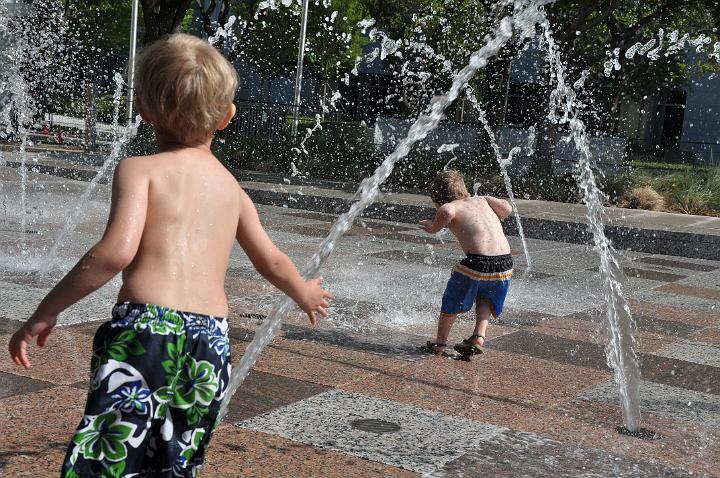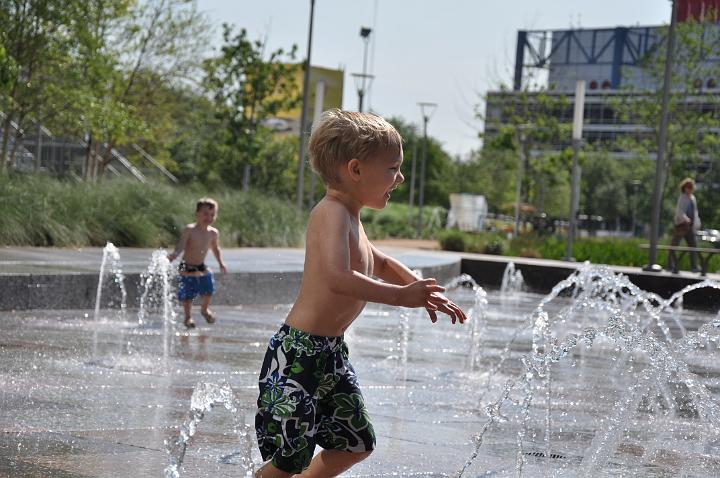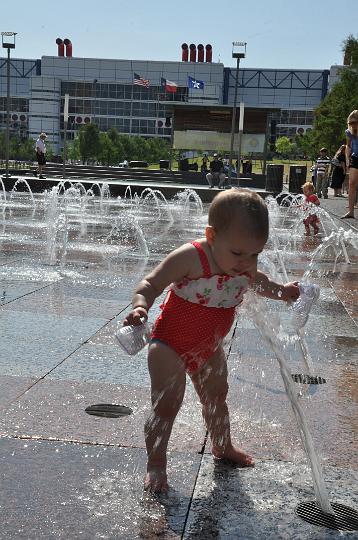 It was a little chilly to be playing in the water, so the boys eventually decided they were ready to dry off and warm up. We grabed some lunch and headed to the LA Tech cheering section for the Eco Car Marathon where Ross was able to catch up with us.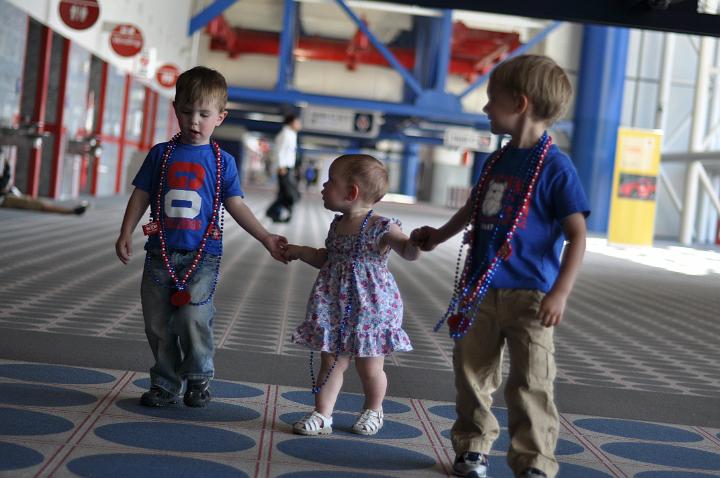 The LA Tech team had two urban cars and a proto type competing this year, and when we left that evening the results were posted putting LA Tech in first place for the urban car competition for the day, as well as breaking an American record with 513 mpg! Way to go! Here are some pictures of the boys with the urban car that broke the record.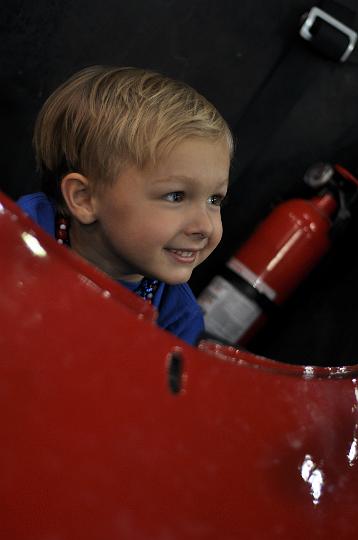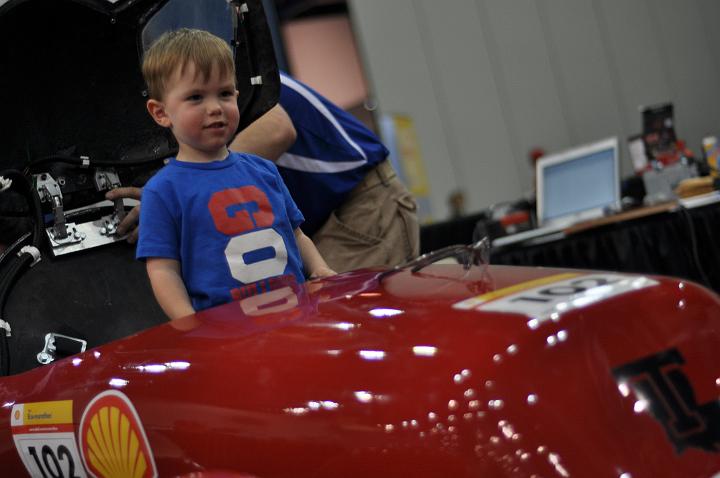 It was SO much fun to see everyone! There are more pictures in the album, and I'll post the final results when we find out more!