On Sunday we made our way to Kemah for a kids festival they had going on last weekend. They had a couple of local dance groups performing along with several tents with fun activities, face painting, and the ever popular fountain.
Jackson loved watching the dancers and wanted nothing to do with playing in the water. Audrey, on the other hand, wanted to play. She wasn't 100% sure about the fountain, but she definitely checked it out.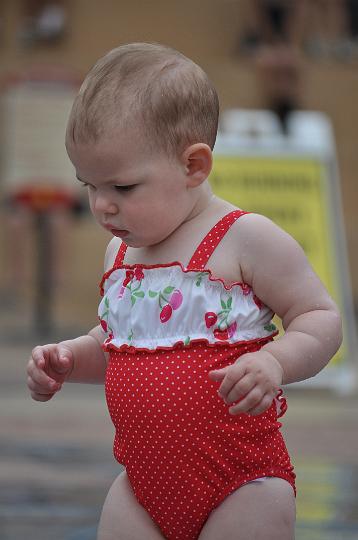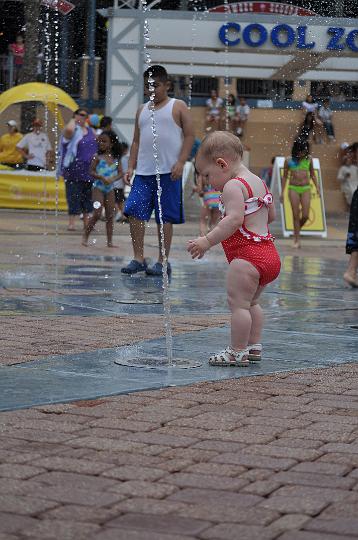 Right after this picture, the water sprayed her in the face! She wasn't a fan of that, but it didn't stop her from going out again after a little while.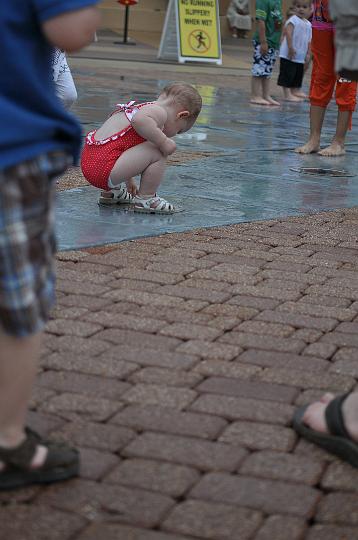 Jackson never wanted to put on his swimsuit, but he did eventually wander out into the fountain.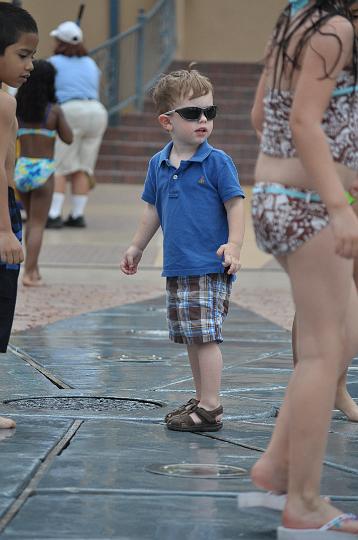 The highlight of the day for Jackson was getting Elmo painted on his hand!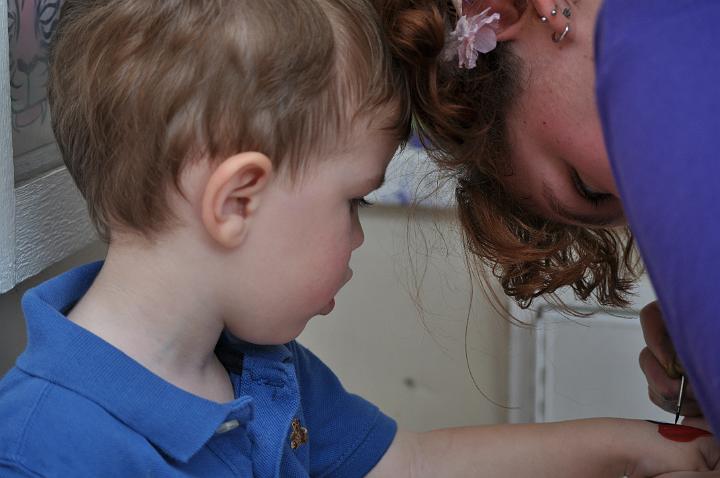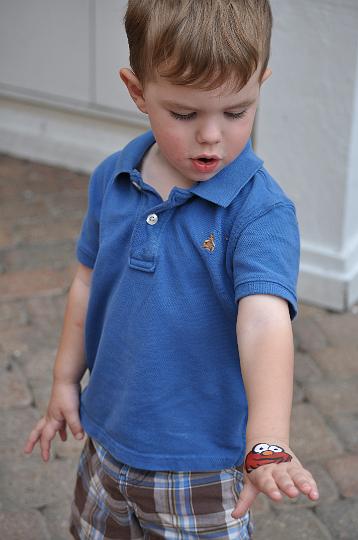 There are more pictures in the album.