We met our guide, Meno, at the Beach Bar the morning of our 5th day, which also happened to be St. Lucia's Emancipation Day. From there we hopped in a boat and made our way to another local beach where our hike to the Malgretoute Waterfall began. We walked past several homes, restaurants, etc. as we made our way from the beach and up the mountain to get to the waterfall. There were a lot of local people out and about because it was a holiday, but we were especially pleased to find locals at the waterfall too. It made us feel like we weren't just at a tourist destination.
The Malgretoute Waterfall is a warm waterfall. Water from natural mountain springs joins water from the volcano springs to produce a beautiful warm waterfall. Pools have been built at the base of the falls for people to relax in. There is also a hot waterfall at the same location, which comes directly from the volcanic spring. Unfortunately, there was sulfur blocking the flow the day we were there, so we didn't get to experience it. The warm waterfall was good enough for us though! Standing directly under it, you get a nice, warm massage.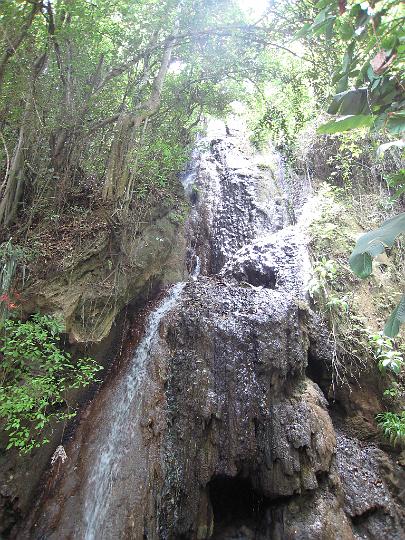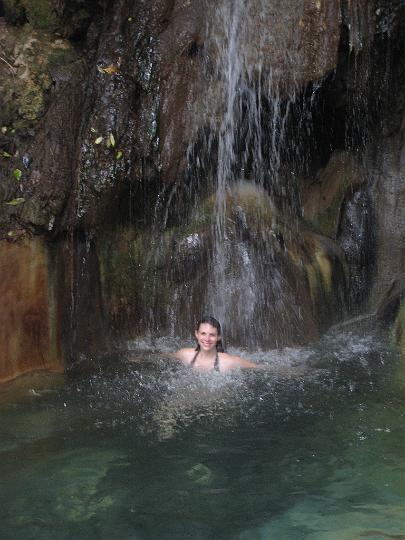 We noticed that the plants in this area of the island were much larger than those near the shore and produced more crops and flowers. Here's a picture of a banana tree and some of the flowers we saw on our hike.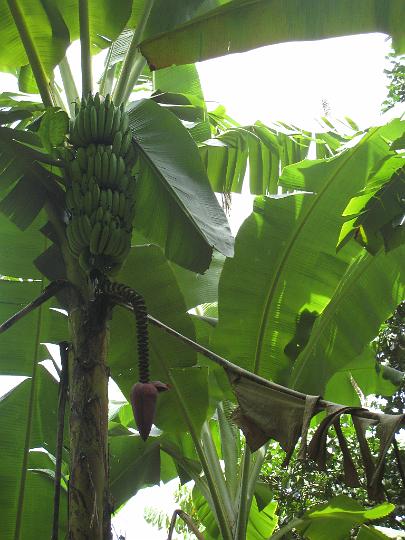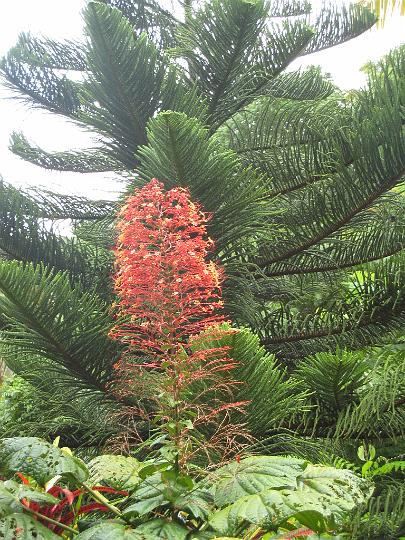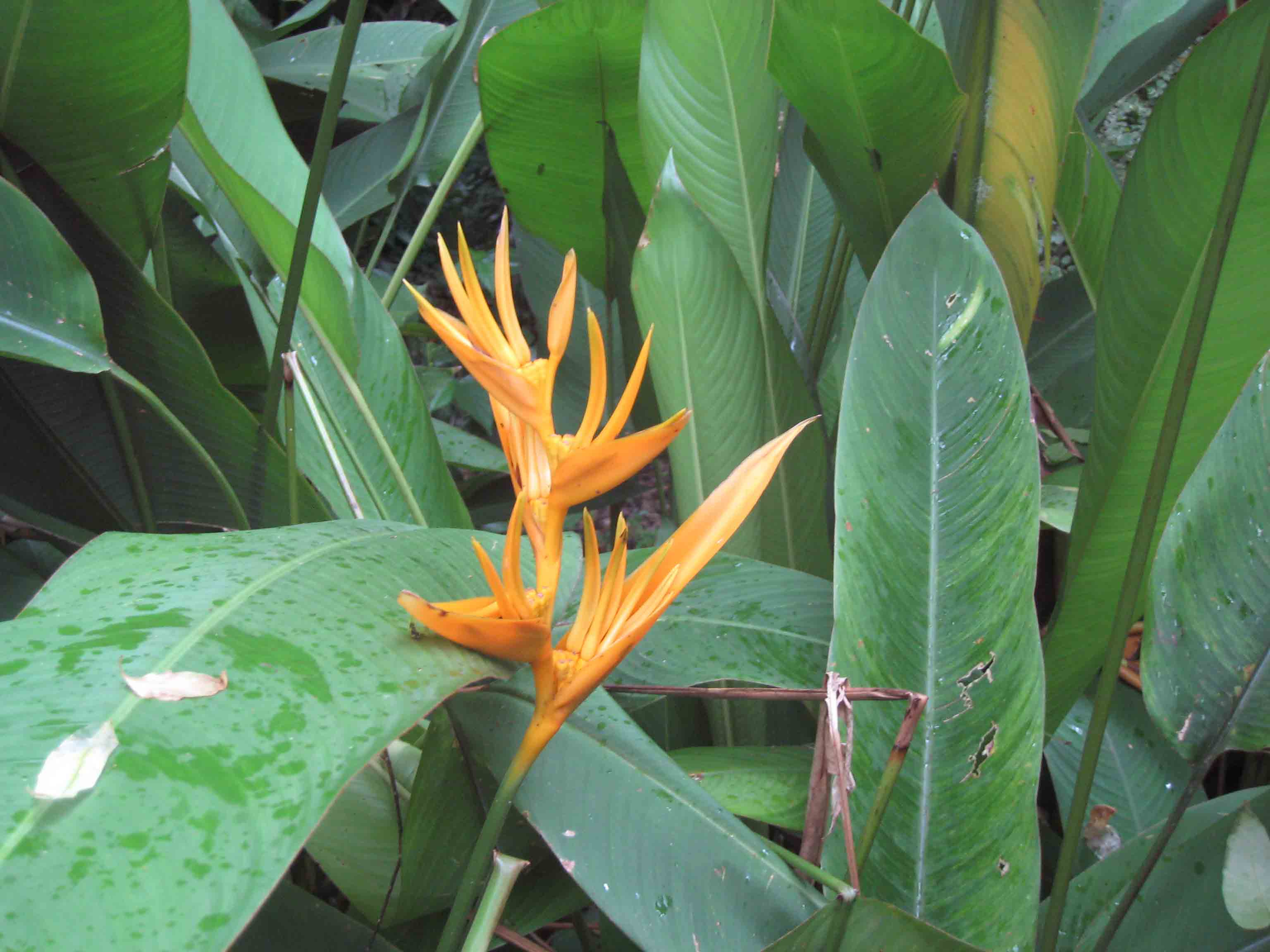 While waiting for the boat to pick us up at the beach, we watched the locals enjoying their holiday. It just so happened that one of the hotel staff members was roasting hand picked cashews from her property on the beach that day. I didn't know that cashews had to be roasted. Apparently, the oil in the pod will make your lips and tongue swell if it is not burned away. She was very sweet and let us each have one. It was delicious, and probably a once in a life time experience for us!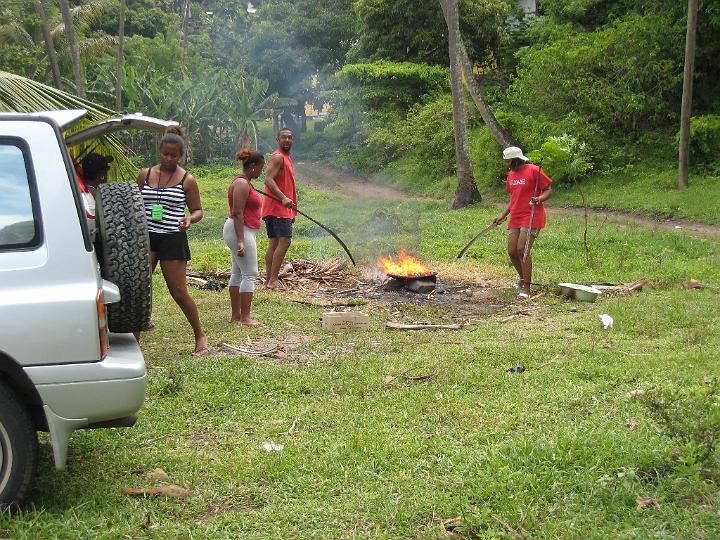 A Rastafarian approached us with a lobster for sale not long after having our fresh roasted cashew. Of course, there was nothing we could do with it, but it ended up being cooked over the fire with the cashews, and I'm sure made a wonderful dinner for someone.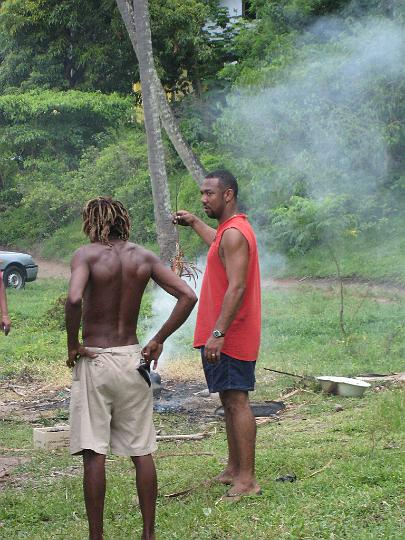 On our way back to Anse Chastanet, Meno took us by a bat "disco" as he liked to call it. It was raining by this point, so we didn't get a good picture. There were a lot of bats in the crack of a cliff flying around. Meno likes to call it a disco because he figures there's no way they're sleeping in there.
The rest of the day was spent on the beach reading books and eating good food...