Ross and I just returned from our much needed vacation. There's so much to tell, so we decided to break up the entries into what we did each day. We flew through Miami, Florida to the beautiful island of St. Lucia in the Caribbean. When we arrived at the airport we met another couple, Alex and Jessica, who were headed to the same resort, Anse Chastanet. The resort arranged a taxi to meet all of us at the airport. It took about an hour to get from the airport to the resort. The drive to the hotel was like a mini-tour of that part of the island. We went past the Sulphur Springs, which smelled like you would expect, through the former capitol of St. Lucia, Soufriere, and up a treacherous road to our resort. We saw several churches along the way, and the roads were lined with palm trees and other rain forest delights.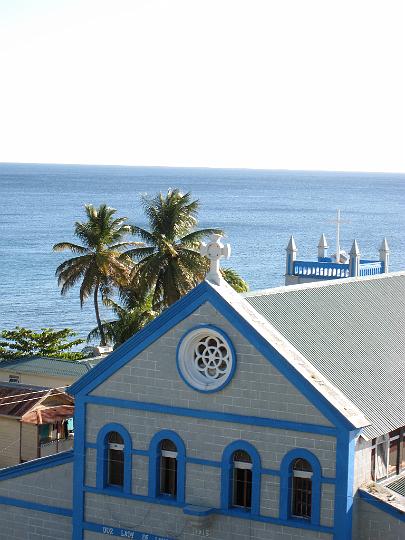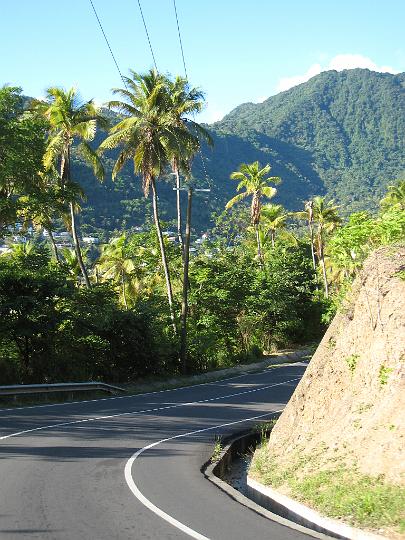 When we arrived we were greeted with cool, mint scented towels and a Bentley drink. Very refreshing considering the temperature outside and no air conditioning on the ride or in the rooms. This was also our first encounter with the amazing people working at Anse Chastanet. The couple riding with us received a free upgrade to the new resort within Anse Chastanet called Jade Mountain. After all, it was their honeymoon!
Our room was perfect. The bedding and robes were hand made in Soufriere, along with the rugs and mats on the floor. Even the ceilings were hand painted. Double doors opened to our wrap-around porch with an incredible view of the Piton Mountains and the Caribbean Sea. The sun was beginning to set as we settled in, and we knew we had discovered paradise.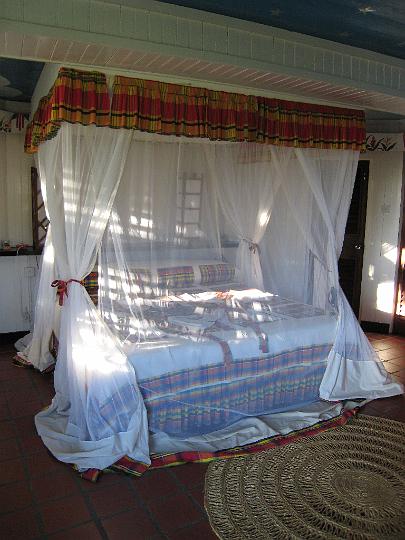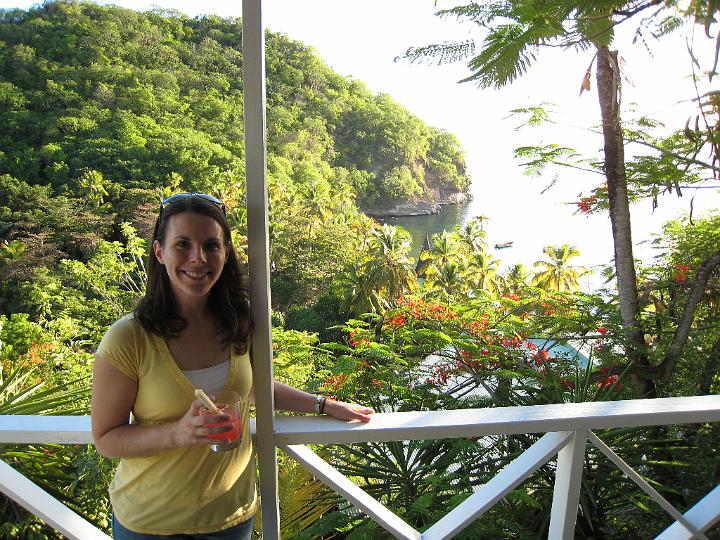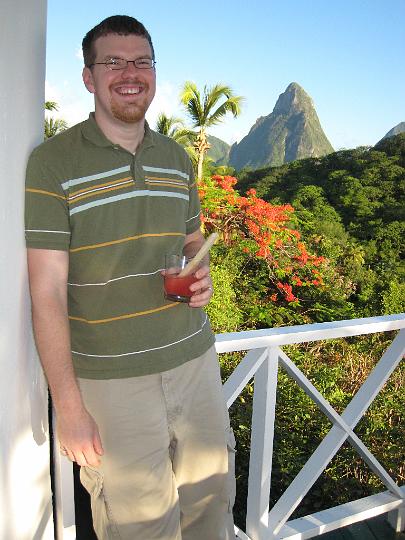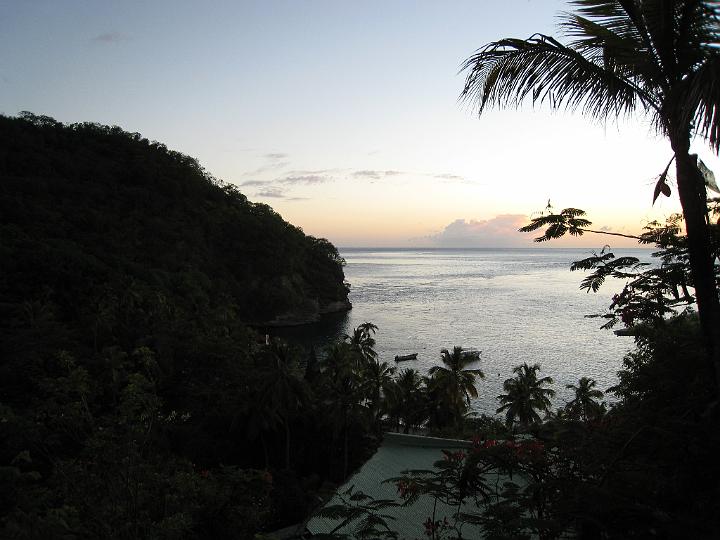 We weren't very hungry the first night, so we made our way down to the Beach Grill for dinner. We couldn't tell much about the beach, but the breeze was nice, and the food was wonderful. The woman that waited on us quickly became my favorite waitress. We made sure to stop by and say hello and visit with her whenever we could.