We both had to pinch ourselves as we awoke the last morning to the breeze blowing in and opening our eyes to the beautiful Pitons without having to get out of bed. We ordered breakfast in the room and enjoyed the infinity pool and sun deck as long as we could before leaving. The pictures below give you an idea of what the rest of the Jade Mountain part of the resort looks like. It's actually still having the finishing touches put on it. We both feel like we were completely spoiled on this trip. There was beauty everywhere we looked in the landscape, as well as the people. We certainly hope to go back some day. The last picture is our last glance at the Pitons from our amazing room before heading to the airport and home to a "welcome treat".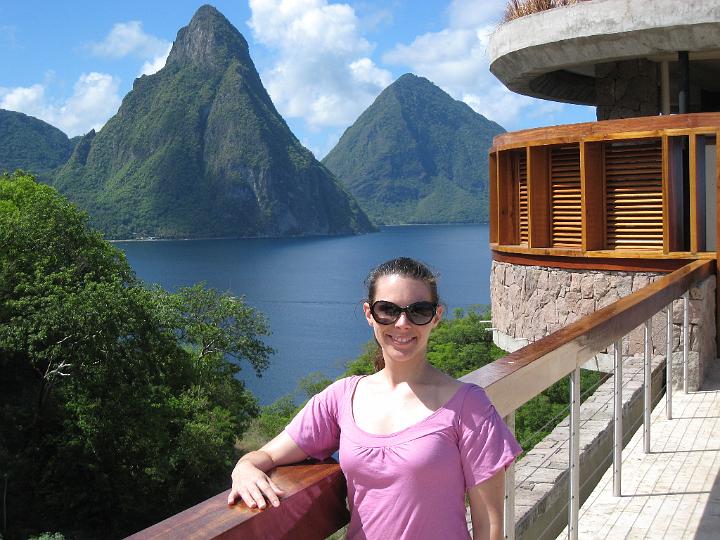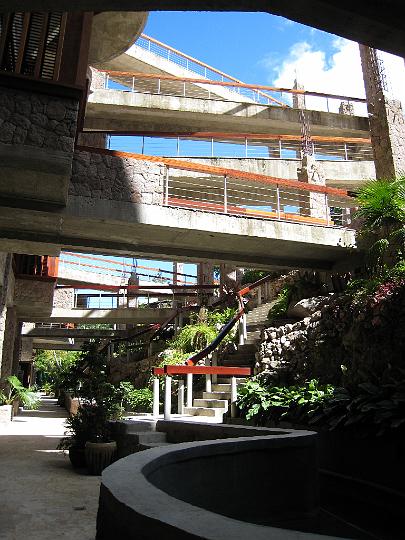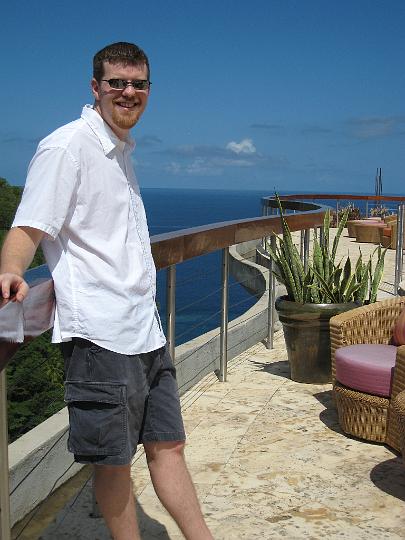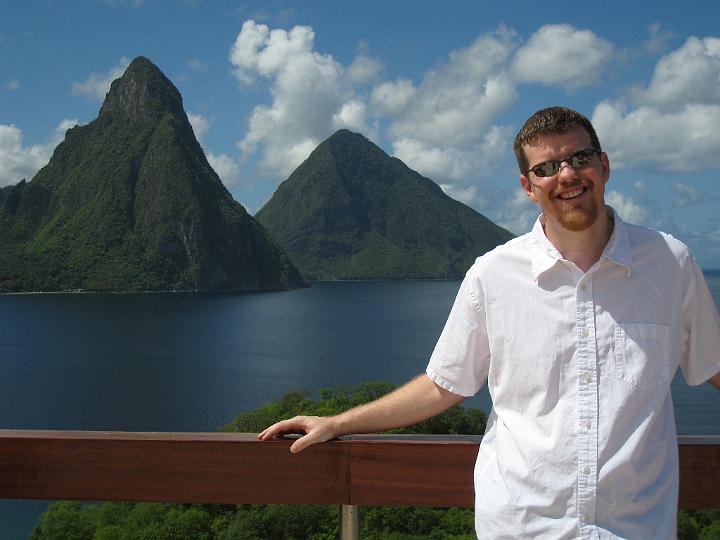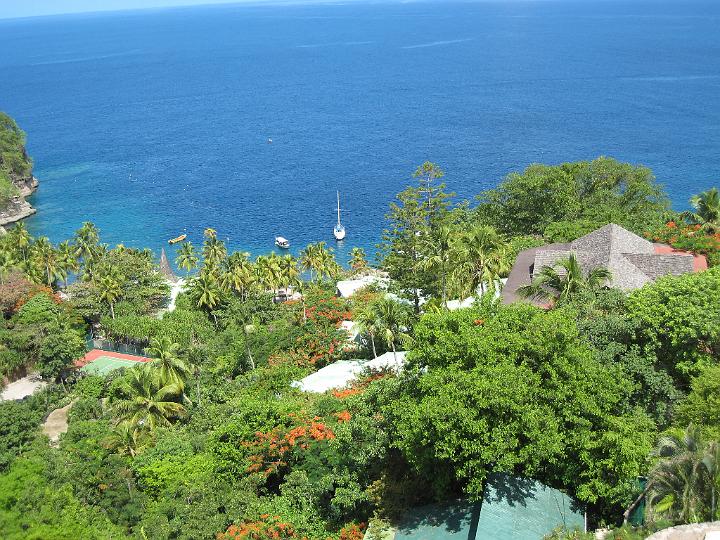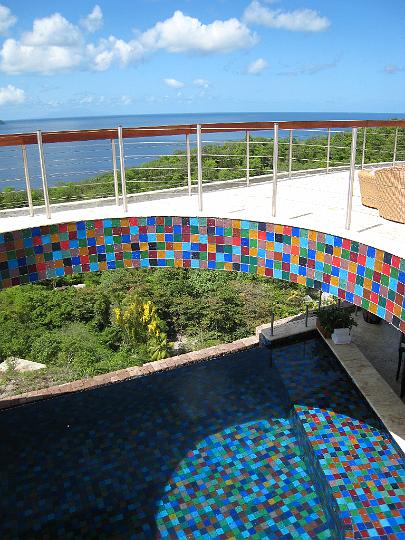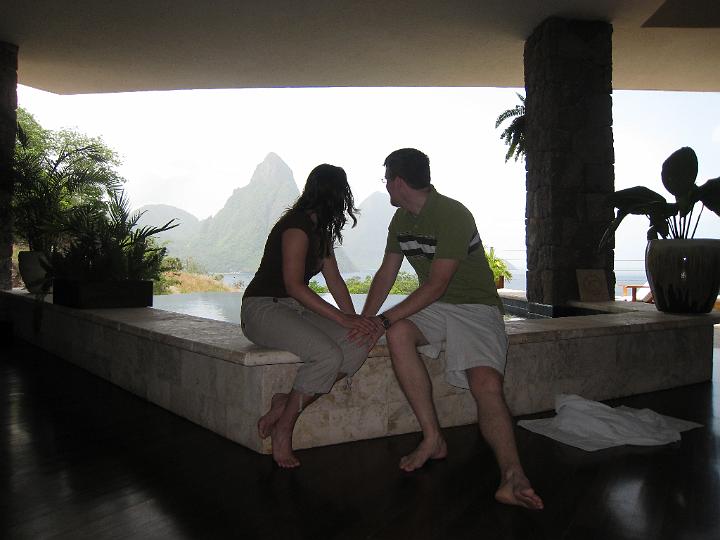 When we arrived home a little after midnight, we quickly discovered that our air conditioning was not working...welcome home! As we looked around a little more, we also discovered that our stereo receiver, Nintendo Wii, cable box, cable modem, router, and doorbell were also not working. A storm a few days earlier apparently took out a lot (but not all) of our electronics. It was strange because some things on the same surge protectors were fried while others weren't.
We were actually able to recover a couple of things like the cable box by "rebooting" our house. We literally turned off every breaker to the house and watched the meter stop spinning. Unfortunately, it didn't fix the air conditioner, so we pulled out the box fan and opened most of the windows in our house. We slept really well that night since we were used to no air conditioning in St. Lucia, but we were glad to get it fixed the next day.
Since then we have either ordered or replaced everything else. We came in just under our deductible, so insurance didn't cover anything, which I guess is good. Even our "welcome home treat", couldn't dampen our spirits after such a wonderful experience though. It's been hard to go back to work and adjust to our normal lives again, but we must! There's now a shuttle docked to the ISS, and our co-workers would appreciate our help. ;-)